The Oaxaca FilmFest Screenwriter Competition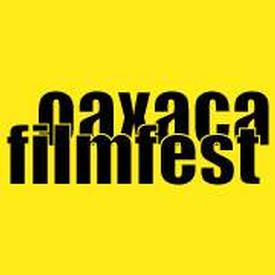 Contact
216 Humbolt
Oaxaca Mexico, Oa 68000
52-1951-254-1771 (voice)

Web: Click here
Email: Click here

Contact: Ramiz Adeeb Azar, Founder and Artistic Director
Report Card

Overall:

n/a

(0.0/5.0)
Professionalism:

n/a

(0.0/5.0)
Feedback:

n/a

(0.0/5.0)
Signficance:

n/a

(0.0/5.0)
Report Cards:
0
Categories
Objective
The Oaxaca FilmFest Screenwriter Competition Is Now Accepting Submissions For The 2013 Season.
Oaxaca FilmFest announces it's fourth edition, scheduled for November 16th-23rd, 2013 in Oaxaca, Mexico and with the announcement rolls out a aggressive expansion of the Festival's Screen Writing Section.
The international film festival was founded in the City of Oaxaca de Juarez, Mexico, in 2010 and is a uniquely successful collaboration between the private and public sector.
In just three seasons the festival has Grown to be one of the Largest International Film Festivals in Latin America and part of this success is due to the Festival's creation of a highly competitive screen writing competition.
Last season, the event added a program exclusively for their script writers named "Pitch It", a platform that allows writers to sell their scripts to industry executives around the globe.
Deadline/Entry Fees
Expired. Previous Deadline: 06/14/2013
Notification: October 8, 2013 Official Selection Announced.
Rules
Please see website.
Awards
Official Oaxaca FilmFest Script Writing Competition-Best In Script
Official Oaxaca FilmFest Script Writing Competition-Original Concept
Honorable Mention
Three new awards have been added to the Section:
A symposium On Script Writing Is Planned.
Round Tables On "The State Of Independent Writers" as well as "New Marketing Tactics For Your Script".
"Pitch It" will make a return.
Academic Workshops exclusively for Script Writers.
Academia Exchange-A exchange between filmmakers and students.
Also Queued
Writers who have queued this contest have also queued:
User Comments: The Oaxaca FilmFest Screenwriter Competition
This page is restricted to registered members only.
First-time user? Register now to receive FREE email contest updates, news, results, deadline reminders and more. Rest assured, information submitted here is held in strict confidence. MovieBytes never sells or in any way distributes email names or addresses. We promise!
Login
Forget your password? Never got one? You can have one emailed to you immediately by clicking here.
News: The Oaxaca FilmFest Screenwriter Competition
Zero news items found.
Interviews: The Oaxaca FilmFest Screenwriter Competition
Zero interviews found. If you've finished first, second, or third in this competition, we'd like to interview you.