News, opinions, interviews and more from Hollywood and the screenwriting contest scene.
RECENT POSTS
Interview with Author/Screenwriter Michael Weinreb
Interview with Author/Screenwriter Michael Weinreb
Michael Weinreb studied journalism at Penn State, and creative writing at Boston University, and published a book of short stories and several books of non-fiction before trying his hand at screenwriting with The Big D, a sports drama based loosely on the SMU football scandal of the 1980s. His sports journalism has appeared in a variety of publications including Rolling Stone, Vice, Grantland and Bleacher Report.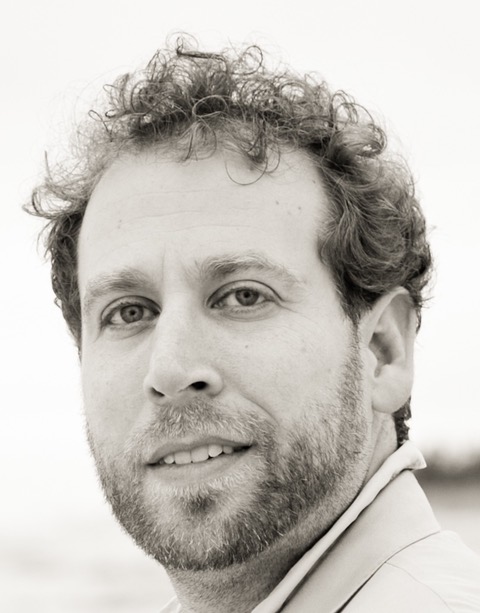 MovieBytes: You've had some success a journalist. What made you try your hand at screenwriting?
It was one of those things I always wanted to do, but the actual process and language of screenwriting always felt intimidating to me. What did all those scene headings and shorthand mean? What's the flow? How do you move from one scene to the next? Someone briefly held the film rights to a chess book I wrote, , and I thought maybe I'd figure out the basics then, but nothing ever happened with it. And then I just kept it in the back of mind year after year after year until I finally decided to take a screenwriting class after moving to Portland with a successful screenwriter who happens to live up here. And it was a blast. I loved the rhythm of the process; it felt like it a completely different challenge, but it was still storytelling. And then COVID hit, and I found I wanted to immerse myself in something entirely new. So I just kept going.
MovieBytes:What similarities and differences do you see between writing non-fiction and screenplays?
The research and outlining actually feel quite similar to me. You're trying to break down a story into its most crucial elements, to figure out a beginning, middle and end, and get at the essence of the themes and what it is you're actually trying to write about. You wind up going down the same dead ends you sometimes do when writing a non-fiction story. I suppose the difference is that screenwriting tends to boil things down even further because everything has to be visual. Instead of typing and retyping, I spend a lot more time staring at the screen and thinking and wondering, "What the hell am I trying to accomplish with this scene?" It drives you crazy in a slightly different manner.
MovieBytes:What's your writing process like? Do you outline your projects before you begin?
I do a pretty minimal outline, which is essentially a few words about each "block" of a screenplay, which is exactly how I outline my non-fiction articles: A few words about what I want each "section" of a piece to accomplish. And then I start writing, and obviously it completely changes. I'll add little notes at the bottom about the next few scenes as I figure them out. It's kind of like driving in a thick fog, where I can only see a hundred feet in front of me. I tend to be revising constantly; I'll re-read from the beginning most days and then try to pound out a few more pages, so that by the time I'm done with a first draft, I'm probably on the fourth draft. And then I can go back and figure out where I went down a dead end, and revise the structure where it's necessary.
It's honestly more similar to book and magazine writing than I thought it would be. But maybe that's because I haven't fully figured out what the hell I'm doing yet.
"It feels to me like screenwriting is a perfect way to meld my background in non-fiction with my yearning to tell the story in my own way, without being completely wedded to the factual obligations of journalism."
MovieBytes: Do you ever get writers block, and if so, how do you work through it?
I'm working on a historical script right now about a boxer in the late 19th and early 20th century that's moving quite slowly. But I wouldn't say it's "writer's block." It's more just allowing my thoughts and ideas and research to catch up with my writing, if that makes any sense. But since the world is so strange right now, I'm forcing myself to at least stare at and re-read the document for a few hours a day. That feels important, even if I wind up writing nothing and watching YouTube videos of '70s classic rock songs by 3 p.m.
MovieBytes: Most of your work seems to be sports-related. What draws you to that subject?
I think it's what I know, and it's what I've done, so it seemed like the appropriate place to start when it came to screenwriting. I actually just finished a TV pilot about an idea I've been researching for years about San Francisco in the 1950s, and LSD and the CIA and the Beats and the first sparks of the cultural revolution, that has nothing to do with sports. I think a lot of my ideas are grounded in a place and time: With The Big D, my first script, it's as much about Dallas in the 1980s and the culture engendered by the oil boom and the Reagan era as it is about football.
MovieBytes: You've had some contest success that script. Is it based on a true story? What made you choose to write the story as a screenplay versus a book?
Yeah, it's been a pleasant surprise to see this one advance in the PAGE Awards and CineStory's feature competition and a few others. It's very loosely based on the SMU scandal in the 1980s, but I kind of used that as a jumping off point and melded some other elements of 1980s college football excess into the story, as well. I've actually written a nonfiction book about sports in the 1980s, so this felt like a natural extension of that. I wanted it to feel like a Wolf of Wall Street type of story, a tale of American excess. And the main character, a young coach, is fictional. It feels to me like screenwriting is a perfect way to meld my background in non-fiction with my yearning to tell the story in my own way, without being completely wedded to the factual obligations of journalism.
MovieBytes: Do you have an agent or manager? Beyond entering contests, what steps have you taken to market your script.
I don't have an agent or manager for screenwriting, only for books. So I'm trying to figure those things out as I go along, which is where MovieBytes and other sites have been helpful. Mostly I'm just submitting to contests at this point--often by looking at the ratings on MovieBytes and other sites--and figuring out next steps. But I'd obviously love to find mentors and a manager who could help guide me through the business side of things.
MovieBytes: All writers experience rejection in one form or another. Have you developed any strategies to process disappointment?
Man, not really, except to give it 24 hours, drink some bourbon, and start writing again. I think my experience in journalism and non-fiction has also allowed me to understand the difference between "good notes" and "WTF notes," and how to handle both types without losing my mind.
MovieBytes: What are you working on now? In what ways has the pandemic affected your writing process?
I'm attempting to plow through that script about the boxer I mentioned, and then I have four or five or twelve other ideas that I'm considering/researching. I'd kind of like to write something a little more comedic/satirical next, but I think what matters most to me at this point is just to keep writing and writing and nail my voice and build a portfolio. When the pandemic started, it actually just gave me an excuse to sit down and write every day--we don't have kids, so obviously I have less time pressure than a lot of other people--but now it's become a real Groundhog Daysituation (or Palm Springs situation, I guess). The bad news is that it's not the easiest time to be a freelance sportswriter when sports hardly exist at the moment. The good news is that thanks to screenwriting, I'm enjoying the process of writing more than I have in a long time.
(Posted: 08/04/2020)