Updated: 07/29/2015
TVWriter.com has named their Half-Hour and One-Hour Contest Winners for their contest ending June 1, 2015.
MovieBytes News
Vault by Roni Brown has been named the winner of the Breaking Walls Thriller Contest for Q2 2015. [Updated: 07/30/2015]
[Updated: 07/28/2015]
[Updated: 07/28/2015]
Finalists have been named for the 24th People's Pilot TV Writing Competition. [Updated: 07/24/2015]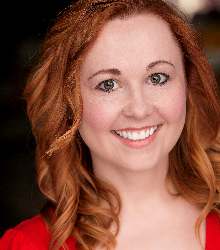 Amber Rapp graduated from Baker University. She spent the better part of her career before becoming a mother in the IT industry. Always a secret dream, Amber began writing while taking care of her young children. One a whim, she wrote a short screenplay "Wrong Number" that was a finalist in the KCWIFT short competition. The President of KCWIFT mentored Amber as a writer and a filmmaker assisting her in seeing that work from page to screen. [Updated: 07/21/2015]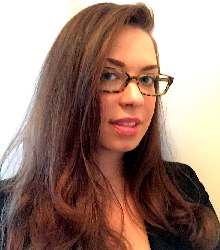 Ruby Akin is a New York based writer, artist and mother. She studied screenwriting at New York University and The New York Film Academy. She was a quarterfinalist in The Academy Nicholl Fellowships in Screenwriting Competition for her script "The Tailor from Taegu and Mrs. Abernethy." Ruby is also currently working on a series of art and film projects that address sociopolitical issues. [Updated: 07/21/2015]
After the first two rounds of competition, the judges of the PAGE International Screenwriting Awards have now selected the scripts that will advance to the Quarter-Final Round in this year's competition. [Updated: 07/15/2015]
[Updated: 07/14/2015]
Matthew Fantaci of Los Angeles, CA has been named the winner of the 2015 CineStory Fellowship for his screenplay, Scandalous. [Updated: 07/07/2015]
The Scriptapalooza Fellowship program was developed to honor dedicated writers and to help accommodate their creative process and skills. Creativity has many interruptions; most of them legitimate reasons, such as dealing with life. Isolating yourself from all of your demands is not an easy task. [Updated: 07/05/2015]
Script Pipeline has named their Top 20 finalists from a field of 3,500 entries. [Updated: 07/02/2015]
Partner
One of the highest rated contests on MovieBytes! Separate Awards and Prizes given for each category: Action/Adventure, Comedy, Drama, Family, and Thriller/Horror! Get your work into the right hands.
Partner
Subscribe to
WinningScripts PRO
to put your loglines and script excerpts in front of hundreds of industry professionals. From MovieBytes.com, the Internet's #1 site for screenwriting contest info.
WinningScripts: ScriptLinks
*** This one has won many HONORABLE MENTIONS *** It's not your mother's buddy movie! It's a combo meal It's LETHAL WEAPON, THE SOCIAL NETWORK, with a side of TAKEN. Experienced FBI Agent hires and befriends a young Internet Entreprenuer to help rescue a six year old girl taken hostage in a Fall Out Shelter by a ruthless Psychopath
Author: Janet Caulfield
Genre: Drama,Thriller,Action-Adventure
When the NFLs' most feared linebacker is tricked into shattering the career of his best friend with a bone-crushing hit, he's haunted by his own humanity and forced to battle a psychotic blackmailer in order to play for his Super Bowl dream. - Sports Action ............................................................................................
Author: Dave Kraft
Genre: Action-Adventure,Sports
A lost nuclear bomb is found on a stranded ship heading for the Gulf of Mexico.
Author: David J Schroeder
Genre: Drama,Thriller,Action-Adventure
*** It's INTERSTELLAR collides with GRAVITY, and NON STOP *** Russian astronaut, thrown out of the space program, hijacks a space taxi going to the International Space Station. An intergalactic, Dangerous Liaisons, time warp, adventure to the future. *** It's INTERSTELLAR collides with GRAVITY, and NON-STOP.
Author: janet caulfield
Genre: Thriller,Action-Adventure,Sci-Fi
A disgruntled Manager at the Unemployment office is having a really bad day. First there's the dirty Geese, then the slobs in the parking lot...and to top it off? One of his employee's is feeding them! It's a comedy expressso. A bold blend of "The Office and Seinfield with a shot of "How I met Your Mother."
Author: janet caulfield
Genre: Comedy
After a brawl with her husband leaves a young woman with one arm, the strong-headed island woman reclaims her life and finds new love, but all of that gets disrupted when her husband gets released from prison and comes looking for revenge.
Author: judi Blaze
Genre: Drama,Romance
A young boy who loves animals must cope with his father's insistence that he will someday work in the slaughterhouse that has employed the men of his family for the past several generations. [9 awards/honors including, Grand Jury Prize winner of 2014 Hollywood Screenplay Contest, Grand Jury Prize winner of 2015 Las Vegas Screenplay Contest, and Grand Prize Winner of the 2014 London Film Awards (Feature Screenplay Category).
Author: Jonathan LaPoma
Genre: Drama
An obsessive-compulsive twenty-one-year-old Peruvian woman, hoping to find love and relief from her mental illness, travels from Lima to the USA on a work-abroad program and takes a job at a small ski resort in Montana. [6 awards/honors including, Honorable Mention, 2014 Indie Gathering Film Festival and Quarterfinalist, 2015 WriteMovies 37]
Author: Jonathan LaPoma
Genre: Drama,Romance
A group of recent college graduates who struggle with feelings of alienation and their addictions try to survive a year of teaching at two dysfunctional Miami public schools. (TEACHER MAN by Frank McCourt meets POST OFFICE by Charles Bukowski)
Author: Jonathan LaPoma
Genre: Drama,Comedy,Urban
An impressionable young man struggles to make sense of the alternating good and bad advice he receives from a much older friend as they travel through the heart of Mexican drug territory on a cursed trip to a remote Pacific coast beach.
Author: Jonathan LaPoma
Genre: Drama
More WinningScripts ...