Updated: 09/17/2021
Nantucket by Mugs Cahill has been named the Grand Prize Winner of the 2021 Table Read My Screenplay Competition. Suicide at Noon by Merrit Schmidt was named the Shorts/Webseries Grand Prize Winner.
Upcoming Contest Deadlines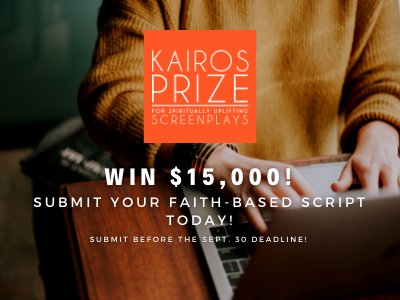 Screenwriting Contest News
The 8th annual HollyShorts Screenplay Contest has announced their Finalist Selections for 2021. Top 3 screenplays will be announced/awarded at the HollyShorts Awards Ceremony and the winning scripts receive production deals courtesy of The Seattle Film Summit and 88th Street Productions. [Updated: 09/17/2021]
CineStory has named Laila Ujayli and Zaina Ujayli as their 2021 joint Feature Fellowship winners. Their Fellowship-winning script, FOUR FLOORS IN RAQQA, based on a true story, is about a headstrong woman who braves bombs and execution in ISIS-occupied Raqqa to protect her neighborhood and the home she built with her siblings. [Updated: 09/16/2021]
Write LA has announced their top 15 semifinalists and honorable mentions. [Updated: 09/15/2021]
The Page International Screenwriting Awards has announced their 2021 finalists in each of their ten Genre Categories. [Updated: 09/15/2021]
Abilene by David Keith Holloway has been named the Best Screenplay Winner for the August 2021 Wiki Screenplay Contest. Vanity by Susan Cain was named Best TV Pilot, and A New Conversation by Rob Sheely was named Best Short Script. [Updated: 09/11/2021]
Amy Tebo's Getting Rid of Sid has been named the Grand Prize Winner of the 2021 Scriptapalooza Screenwriting Competition. [Updated: 09/01/2021]
Strays by Robert Wooldridge has been named the Grand Prize Winner of the 2021 Emerging Screenwriters Genre Competition from among more than 4500 submissions. [Updated: 08/31/2021]
Blue World by Alexandra Leopold has been named the overall winner of the Filmmatic Short Screenplay Awards. [Updated: 08/30/2021]
Scriptapalooza has posted video interviews with their one-hour, pilot, and sitcom category winners. [Updated: 08/26/2021]
Coverage Ink has announced the writers and scripts given "considers" during this year's Get Repped Now Screenwriting Competition. There were almost 750 submissions to this year's competition. [Updated: 08/23/2021]
Semifinalists have been announced for the HollyShorts Film Festival Short Screenplay Competition. [Updated: 08/22/2021]
Contest Finalist?
Subscribe to WinningScripts PRO to put your loglines and script excerpts in front of hundreds of industry professionals. From MovieBytes.com, the Internet's #1 site for screenwriting contest info.
WinningScripts: Hollywood's Best Unproduced Screenplays
Writers: Promote your screenplays with a subscription to WinningScripts Pro!
Hollywood
IQ
News, opinions, interviews and more from Hollywood and the screenwriting contest scene.
Screenplay Contest
Deadline Alert
Final Deadlines
(Displaying final deadlines only. Click here to display preliminary deadlines, as well.)
Final:
09/29/2021
WSPro Discount:
No
Final:
09/30/2021
WSPro Discount:
No
Submit your screenplay contest winners. A FREE service from MovieBytes.
Final:
09/30/2021
WSPro Discount:
No
Final:
09/30/2021
WSPro Discount:
No
Final:
09/30/2021
WSPro Discount:
No
Late:
10/01/2021
WSPro Discount:
No
Late:
10/04/2021
WSPro Discount:
No
Extended Late:
10/11/2021
WSPro Discount:
No
Final:
10/15/2021
WSPro Discount:
No
Final:
10/25/2021
WSPro Discount:
No
Really Late Extended:
10/26/2021
WSPro Discount:
No
Final:
10/27/2021
WSPro Discount:
No
Extended:
10/30/2021
WSPro Discount:
$5.00
Final:
10/31/2021
WSPro Discount:
No
Final:
10/31/2021
WSPro Discount:
No
RIP:
10/31/2021
WSPro Discount:
$5.00
Final:
10/31/2021
WSPro Discount:
$10.00
Extended:
10/31/2021
WSPro Discount:
$5.00
Final:
10/31/2021
WSPro Discount:
No
Final:
11/04/2021
WSPro Discount:
$5.00
Last Chance:
11/09/2021
WSPro Discount:
No
Extended:
11/18/2021
WSPro Discount:
No
Final:
11/19/2021
WSPro Discount:
$5.00
Final:
11/23/2021
WSPro Discount:
No
Final:
11/26/2021
WSPro Discount:
No
Trending: Contest Queue
The following screenwriting competitions are the "most queued" upcoming contests on MovieBytes: