Updated: 04/25/2015
The Nashville film Festival has announced the winners of the 2015 Screenwriting Competition. The competition garnered more than 1,350 submissions from all over the world. Finalists and semi-finalists won all-festival passes to attend the festival, network with filmmakers and industry, and attend educational panels and presentations.
MovieBytes News
Watch the TV Pilot and 2 TV Spec Screenplay winner for April 2015. Entire scripts performed by professional actors. [Updated: 04/20/2015]
Watch the winning readings performed by professional actors. [Updated: 04/20/2015]
David Schroeder's Halfway Home has been named the Feature Screenplay Winner of the 2014 Marquee Lights Screenwriting Competition. Boss Girl by Stephen M. Hunt & Peter Mackie was the TV Pilot Winner, and The Importance of Sex Education by L. Elizabeth Powers won the Short Screenplay Contest. [Updated: 04/20/2015]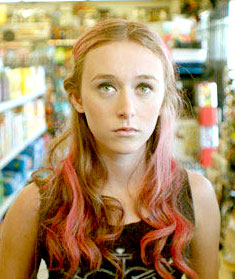 The 2010 PAGE Bronze Prize-winning indie drama SCOUT, written and directed by Laurie Weltz, is slated to premiere on Saturday, April 25, at 8 p.m. at the Newport Beach Film Festival. The movie stars India Ennenga, James Frecheville, Nikki Reed, Tim Guinee, Ellen Burstyn and Danny Glover. [Updated: 04/17/2015]
Mouth by Kimi Howl Lee has been named the $15,000 Feature Length Grand Prize Winner of the 2015 BlueCat Screenwriting Competition. [Updated: 04/16/2015]
The Fresh Voices Screenwriting Competition has named Chris Bowen's Science Fiction entry Travis 6 as their Grand Prize Winner for 2014-15. [Updated: 04/14/2015]
WILDSound has named The Third Bomb, by Phillip Parker, as Feature Screenplay Contest winner for April. [Updated: 04/14/2015]
Six Months of Wonder Woman by Kitty Percy has been named BlueCat $10,000 Short Script Competition winner for 2015. [Updated: 04/09/2015]
WILDsound Festival has announced its April Short Screenplay Winners. [Updated: 04/09/2015]
Butter Side Up by Kitty Percy, has been named the BlueCat Screenplay Competition Cordelia Award Winner, given each year to the best screenplay submitted by a writer residing in the U.K. [Updated: 04/08/2015]
Partner
100 Screenplays
is an innovative contest from Screenplay Festival, a highly rated contest on MovieBytes. We limit this competition to 100 scripts and announce the results within 30 days. No waiting, no mystery, no frustration.
Partner
Subscribe to
WinningScripts PRO
to put your loglines and script excerpts in front of hundreds of industry professionals. From MovieBytes.com, the Internet's #1 site for screenwriting contest info.
WinningScripts: ScriptLinks
The extraordinary true life story of Nate "Snooks" Gulliver, dancer and drummer extraordinaire, who played with Cab Calloway, Louis Armstrong and other greats and was Billie Holliday's childhood sweetheart.
Author: Linda Boroff and Charles McClain
Genre: Drama,Urban,Biography
A former lawman is forced to confront his past when he finds the last of his family in a life-and-death struggle against a ruthless land baron.
Author: bill Johnston
Genre: Drama,Action-Adventure
A police detective protects a television reporter from becoming the next victim of a serial killer only to discover she has a dark and deadly past.
Author: bill Johnston
Genre: Thriller
Thwarting constant deportation attempts while managing daily household affairs, a young illegal immigrant girl musters precocious wits to battle her family's gravest threat — a duplicitous father
Author: Edith WOI + Jean-Marie MAZALEYRAT
Genre: Drama,Family,Animation
Kid armadillo jockeys, pig riding and feuding female choir members are a few challenges Adira must face as a pastor's helper.
Author: JOHN PARKER
Genre: Comedy,Family
An Algonquian sorcerer summons Mitchell into a magical parallel dimension where he shares adventures with Native American elves, witches and demons.
Author: Jamie Sutliff
Genre: Action-Adventure,Fantasy,Animation
A Mohawk shaman summons Mitchell into a magical parallel dimension that shares the same polluted sky and sends him on a mission to solve global warming.
Author: Jamie Sutliff
Genre: Fantasy,Animation
Remember that feeling of sitting around the campfire telling ghost stories? Well, it's back! "Spooked!" is a horror anthology for the kid in all of us. So prepare to be scared! But remember kiddies, there's no such thing as ghosts.....or is there?
Author: Jaime Medina
Genre: Horror,Family,Animation
A "TWILIGHT ZONE" for the 21st Century! A astronaut must choose between destroying a planet ravaged by an incurable disease or saving it's lone survivor, an infected child.
Author: Jaime Medina
Genre: Sci-Fi
A "TWILIGHT ZONE" for the 21st Century! An aging failed comedian strikes a deal with the Devil to switch places with the Las Vegas star who stole his act! WGA#1759844
Author: Jaime Medina
Genre: Supernatural
More WinningScripts ...