Updated: 01/26/2015
The Fresh Voices Screenwriting Competition has announced their quarterfinalists for 2014-2015. (PDF format)
MovieBytes News
TVWriter.com has announced the finalists of the 20th Spec Scriptacular TV Writing Contest. [Updated: 01/26/2015]
Screenwriting Staffing has named the finalist for their 2014 Logline Competition. [Updated: 01/21/2015]
TVWriter.com has announced semifinalists for the 20th Spec Scriptacular. [Updated: 01/20/2015]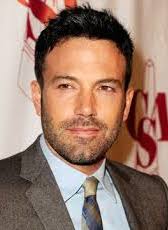 The new action-thriller THE ACCOUNTANT, written by 2008 PAGE Gold Prize Winner Bill Dubuque, begins filming this week in Atlanta, featuring Ben Affleck, Anna Kendrick, J.K. Simmons, Jeffrey Tambor and John Lithgow in the starring roles. [Updated: 01/19/2015]
Watch the 3 winning first scene readings from the January 2015 1st Scene Writing Festival. [Updated: 01/18/2015]
The Marquee Lights Competition has announced their 2014 quarterfinalists in the Feature Screenplay, Original Television Pilot, and Short Screenplay categories. [Updated: 01/18/2015]
Courier Awards has announced their 2014 Semifinalists. Finalists will be announced on February 15, 2015. [Updated: 01/15/2015]
The Scriptapalooza Screenplay Competition has announced their latest producer requests. [Updated: 01/15/2015]
The Fireworks Stand, by David M. Hyde, has been named the winner of the January, 2015 WildSound Feature Screenplay Contest. [Updated: 01/15/2015]
Partner
Before emptying your wallet on screenwriting contests, test drive your script at Talentville.com, the online screenwriting community with over 9000 members and 2000 scripts. Created by the co-founder of Final Draft.
Partner
Subscribe to
WinningScripts PRO
to put your loglines and script excerpts in front of hundreds of industry professionals. From MovieBytes.com, the Internet's #1 site for screenwriting contest info.
WinningScripts: ScriptLinks
While most teenagers are going to college or looking for a date, one is protecting a murder witness from the mob.
Author: JZ Murdock
Genre: Drama,Thriller,Historical
Based on Mohawk folklore: Yah-Ko skin walker demons abduct Amanda to breed and save their species.
Author: Jamie Sutliff
Genre: Thriller,Fantasy,Horror
*** It's INTERSTELLAR collides with GRAVITY, and NON STOP***An intergalactic, Dangerous Liaisons, time warp, adventure to the future. Russian astronaut, thrown out of the space program, hijacks a space taxis going to the International Space Station. CIA agent is hired to stop him. Can he? ... does he want to? *** It's INTERSTELLAR collides with GRAVITY, and NON-STOP.
Author: janet caulfield
Genre: Thriller,Action-Adventure,Sci-Fi
In 1890 a young Hawaiian sailor buys a hellish bottle that grants wishes. Based on Robert Louis Stevenson's classic tale, the hero finds wealth, love, despair, and a scorching countdown to his worst nightmare. [Tagline(s): (1) "A penny for your soul?" (2) "Evil brings power ... for a price." (3) "The Imp Rules!"]
Author: Gered Beeby
Genre: Romance,Supernatural,Animation
An ordinary man may be able to block Satan's rise to ultimate power, but can he trust the beautiful young woman who says she's been sent to help him?
Author: Harold Jewell
Genre: Thriller,Horror,Supernatural
A will leaves half of California to someone, if a lone wolf, technology resistant San Francisco private investigator can save any of the heirs.
Author: Russ Meyer
Genre: Drama,Action-Adventure
Can two men, a Mage and a human, find love and repair their shattered lives while battling for the fate of the planet?
Author: Tom Emerick
Genre: Action-Adventure,Sci-Fi,GLBT
Two estranged best friends set off on a road trip to explore what truths unite people in a modern America dominated by apathy and discord. It is soon clear, however, that truth is the last thing either man seeks. [9 awards/honors, including first place in both the 2014 Awareness Film Festival and 2014 West Field Screenwriting Awards (The New York Award)]
Author: Jonathan LaPoma
Genre: Drama
What happened when the third atomic mission of WWII crashed in Japanese territory? SCRIPT CURRENTLY REQUESTED BY - Bad Robot, ICM, The De Laurentiis Company, Ridley Scott Films, Principato-Young.
Author: Phillip Parker
Genre: Drama,Action-Adventure,Historical
Sherry must survive inept men in black, stupid strippers, a trigger-happy rancher and disguised aliens as she tries to deliver a key.
Author: JOHN PARKER
Genre: Sci-Fi
More WinningScripts ...