Jane Doe Chronicles (Part 2)
Niki Nikita

That's not her real name. Her real name still inspires fear. This, the woman with two Tony Awards on the mantle place of her upper-east side apartment. This, the woman who produced Jane Doe, taking a rough-and-raw true story about drug addiction and turning it a perfectly charming, and soulless, Lifetime movie. The story behind the relationship between Niki and I might be a useful life lesson.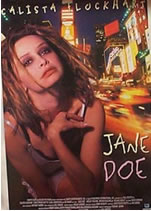 When we began Jane Doe we had an initial investment from friends and family of 90K. The plan was do it Limited X (see the Writer's Guild for low budget contracts). We were in Pre-Production mode when Nika and her production company phoned. They loved loved loved the script! My brother and I were summoned to her offices. We were sat down on Italian leather, like a plain and peanut M & M, and told we would be the new Coen Brothers. Into the office came Doug Limon with a freshly-printed poster of his new movie, Swingers. It was all happening, especially when Niki slid a check across the desk for $150,000. She was interested in a partnership. Were we?

Sonofa ... !!!

Hell yeah we were! Great, all that remained was signing the contact. The document sent was the size of the Yellow Pages. Our entertainment lawyer assured us it was a standard contract with "boiler-plate" language. As director, I'd get to take the material to the rough cut stage, then we would consult with Nika on the fine and final cuts.

Bottom line: We signed.

Here comes the life lesson, ready? You folks need to be very, VERY careful before you sign ANYTHING.

There is no going back, no fixing it. The compliments from Niki soon dried up. The artistic connection was an illusion. Nika was often and constantly on set, meddling, pressuring. As the production got further behind schedule she fired several people. Then there was the night we spent two hours setting up a critical shot and on the second take, Calista was bloodied by my brother swiping an electric alarm clock that went flying into her head and bloodied her. The ensuing conversation with Nika while I was at the hospital checking on Calista is still the stuff of nightmares.

The true nightmare came weeks later. Despite not shooting well over 20 scenes from the script, I somehow scraped together what I thought was coherent rough cut movie. Handing it off to her, Nika told me the bad news: She had "issues", deep issues with the cut as is. She proceeded to "put a pin" in it. She sat at the Avid with the editor undoing every scene, every take I had chosen. She had final cut authority and from that moment, it became her movie.

Folks, there are people in the biz who are cutthroats like no Jack Sparrow. They will gut you, garrote you, and leave you for dead.

Or worse. Mediocrity.

Hold on to control of your project as long as you can.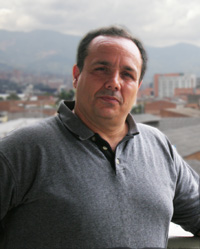 PAUL PEDITTO wrote and directed Jane Doe, an A-PIX Films release starring Calista Flockhart. The film was awarded Best Feature at the New York Independent Film & Video Festival and grossed over 2 million dollars.
Six of his screenplays have been optioned, among them Crossroaders to Haft Entertainment (Emma, Dead Poet's Society).
He has won semi-finalist honors at Nicholl Fellowship Screenwriting Awards and Slamdance.
Other imdb credits include Home In The Heartland, and The Group, which was accepted at multiple film festivals around the country.
Four of his stage plays have been published by Dramatic Publishing Company, two of which were presented on National Public Radio's "Chicago Theaters On The Air" series. Over 25 productions of his theatrical work have been performed in Chicago, Philadelphia, Los Angeles and New York. His adaptation of Nelson Algren's Never Come Morning won 9 Joseph Jefferson Citations including Best Play and Best Adaptation. His adaptation of Ben Hecht's 1,001 Afternoons In Chicago is a two-time Jefferson Award nominee. Pura Vida, a stage play based on his novel, was produced at Chicago's Live Bait Theater, earning a feature article in the New York Times.
He teaches screenwriting at Columbia College and Chicago Filmmakers, professionally consulting on thousands of screenplays since 2002. His book Writing Screenplays is now available for purchase.