News, opinions, interviews and more from Hollywood and the screenwriting contest scene.
RECENT POSTS
Interview with Diverse Voices Feature Screenplay Winner Lillian Wang
Lillian Wang was recently named the Feature Screenplay Winner of the 2016 Diverse Voices Screenplay Competition for her script P.O. Box 1142, a story inspired by true, historical events about a Jewish interrogator stationed in a U.S. Nazi POW camp who learns that she must extract information from the high-ranking Nazi responsible for the death of her parents. We caught up with Lillian to ask about her script, and her writing process.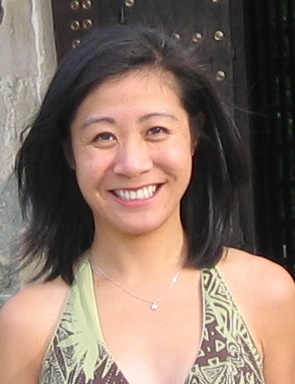 MovieBytes: Your script is inspired by historical events. What drew you to the material?
Lillian Wang: I am a history buff, so when I first learned about the secret military intelligence facility, codenamed "P.O. Box 1142," on the CBS Sunday Morning show in September 2014, I was very excited and curious. I remember wondering what was going through the minds of these German-born American interrogators as they sat face to face with their mortal enemies who might have been responsible for interning their relatives in a concentration camp. The conflict, the pain, inherent in their emotionally challenging job is what drew me to the subject and inspired the concept for the script.
MovieBytes: Did you fictionalize any of the characters? How did you research the story?
LW: I fictionalized all the characters. My research entailed reading a lot of articles and books, as well as the transcripts of interrogations at similar secret POW camps to ensure authenticity. I also immersed myself as much as I could in that time period by watching a lot of programs about World War II and reading stories of Jewish Holocaust survivors. I found myself going into a pretty dark place in order to write this script. So after I finished writing the last draft, I literally needed to take a break and put it away to focus on other projects.
MovieBytes: How do you think your personal background informed the choices you made in writing this script?
LW: As a writer, my goal is to delve deeply into the human experience to find a universality. I firmly believe that once you dig below the surface differences, we are all human beings. And all human beings want the same things at our core. We want to love and be loved. We want to be safe. We want our loved ones to be safe. We want to fit in. We want to feel that what we do with our lives has meaning. At its core, this is what P.O. Box 1142 is about.
In exploring the universal themes through my characters in P.O. Box 1142, I drew from my own experiences as a first-generation, Taiwanese-American woman. My experiences have taught me a thing or two about the inner struggles that come from having to always prove myself, to fit in, to live a purposeful life. In this respect, I was able to relate to my protagonist and put myself in her shoes to drive the story.
MovieBytes: What made you choose the Diverse Voices Competition as a destination for the screenplay?
I drew from my own experiences as a first-generation, Taiwanese-American woman. My experiences have taught me a thing or two about the inner struggles that come from having to always prove myself, to fit in, to live a purposeful life.
LW: My primary motivation for choosing Diverse Voices was to get constructive feedback on my screenplay. I had just finished a draft I was happy with, so feedback was critical. The contest is extremely well run with excellent readers who provided thoughtful and thorough feedback. I was also drawn to the diversity aspect of the contest. I believe that diversity enriches stories and the art generally.
MovieBytes: How long did it take you to write the script? Did you outline the story beforehand?
LW: I developed this script while working a full-time job. The actual writing in script format took about six months, but the homework I did prior to the actual writing took about two years. The homework included the research, the character sketches, iterations of the synopsis, and an outline (but not a traditional outline; it was more of a story timeline). The character development was the most critical component for me. I was able to get to a point where I knew my characters so well that my characters started making some decisions for themselves in the story, and the story began to unfold organically. I had never experienced this before in my writing; that was when I knew that my characters were truly driving the story.
MovieBytes: Have you gone to film school or studied screenwriting? How have you learned your craft?
LW: I honed my craft through professional screenwriting programs at UCLA and New York University. I also read scripts at Miramax Films in New York and Gold Circle Films in Los Angeles. Watching movies and analyzing scripts also help to improve my craft.
MovieBytes: How do you plan to market the script? Do you consider marketing issues at all when choosing what to write?
LW: I plan to enter the Nicholl Fellowship and Sundance this year, while at the same time proactively seek representation. I plan to also submit to the Black List. Marketing issues don't really drive what I choose to write, stories about acts of courage with unique perspectives do. I write what I feel most passionate about, so it will sustain me through the months of research and writing. That said, I do recognize that writing is also a business. So I aim to write stories with universal themes to appeal to the masses.
MovieBytes: Do you live in Los Angeles? If so (or if not), how important do you think it is to live in L.A. for those pursuing a career as a screenwriter?
LW: I live in the New York area, where there's a vibrant film community. Moreover, with technology today, it matters less where one lives. I believe that a good, compelling story will somehow find its way regardless of where the writer lives.
(Posted: 01/26/2017)