Screenwriting Contest News
MovieBytes Headlines
(Displaying records 1 thru 100 of 109 records)
The HollyShorts Film Festival has announced semifinalists from a record number of over 1,000 submissions to their 7th annual screenplay contest. Updated: 09/25/2020
A Reindeer Story by Jay Michael Jorgensen & Lisa Juslin has been named the 1st Place Winner of the 2020 Scriptapalooza Screenwriting Competition. Updated: 09/22/2020
The PAGE International Screenwriting Awards has announced the top 10 Finalists in each of their ten genre categories. This year's Finalists include writers from all across the United States and 14 foreign countries: Australia, France, Belgium, Spain, England, Ireland, Japan, South Korea, Morocco, South Africa, Saudi Arabia, Colombia, Mexico, and Canada. Updated: 09/16/2020
Fifteen semifinalists have been announced for the 2020 Write LA Screenwriting Competition. Each semifinalist will receive a free screenwriting book courtesy of Michael Wiese Productions, a phone call from head judge Tim Schildberger to discuss their scripts, and a professional logline polish from co-founder Angela Bourassa. Updated: 09/15/2020
Scriptapalooza has posted a video celebrating the top 30 writers in this year's Scriptapalooza Screenwriting Competition. Updated: 09/15/2020
The ten finalists for this year's Nicholl Fellowships have been announced. Updated: 09/14/2020
Quarterfinalists have been announced in the Feature Screenplay and Television & Short Script Categories of the 2020 Finish Line Script Competition. Updated: 09/02/2020
Ross Mayberry's Sailing Off the Edge of the World has been named the Grand Prize Winner of the 2020 Creative World Awards. Updated: 09/01/2020
Save the Cat! has announced Thomas Steventon as the winner of their 2020 Screenwriting Competition for his script, Gaijin & Samson. The TV category winner was Tavyn Gentry's Tira'allara Updated: 09/01/2020
Scriptapalooza has announced their top 30 screenplays for 2020. Updated: 08/25/2020
The Tracking Board has announced the Top 100 Finalists for their Launch Pad TV Pilot Competition. Updated: 08/15/2020
TrackingB has announced the five finalists for their 2020 TV Writing Competition. Updated: 08/14/2020
Clare Garner's The Canadian has been named the 1st Place Winner of the 2020 Scriptapalooza Short Screenplay Competition. Updated: 08/07/2020
Scriptapalooza has announced their TV Pilot, Sitcom, 1-Hour Drama and Reality TV Contest Winners. Updated: 08/04/2020
Neal Wiser has been named the 2020 Scriptapalooza Fellowship winner for his script, Frankenstein Unleashed. Updated: 08/04/2020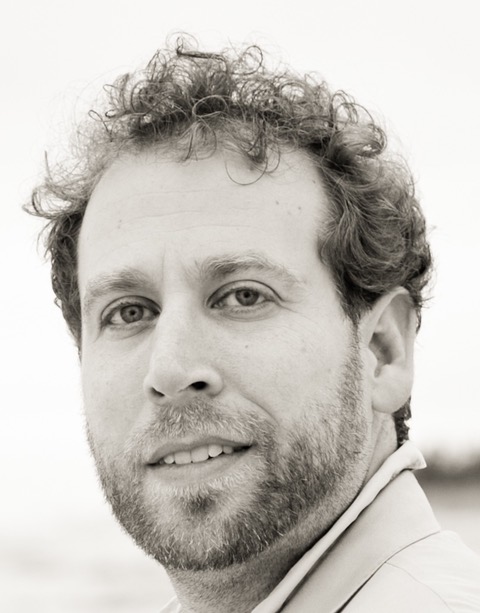 Michael Weinreb studied journalism at Penn State, and creative writing at Boston University, and published a book of short stories and several books of non-fiction before trying his hand at screenwriting with The Big D, a sports drama based loosely on the SMU football scandal of the 1980s.
Updated: 08/04/2020
The Writers Lab for Women Screenwriters over 40 has selected the 12 participants for this year's Virtual Development Lab. Updated: 08/03/2020
Scriptapalooza has named their Top 100 Feature Screenplay Semifinalists for 2020. Updated: 08/01/2020
Creative Screenwriting has announced the semifinalists in all genres for their Unique Voices Screenwriting Competition. Updated: 08/01/2020
Stage32 has announced the semifinalists of their 4th Annual Sci-fi/Fantasy Screenwriting Competition. Updated: 07/31/2020
Scriptapalooza has announced their 2020 Feature Screenplay Competition quarterfinalists. Semifinalists will be announced on August 5th. Updated: 07/29/2020
Austin Film Festival has announced that its 27th annual Film Festival and Writers Conference will be a completely virtual event including panels and film screenings that will feature leading industry creatives, to be held this October 22nd–29th, 2020. Updated: 07/28/2020
Quarterfinalists have been announced for the 4th Annual Stage 32 Sci-fi/Fantasy Screenwriting Competition. Updated: 07/25/2020
Quarterfinalists have been announced from a record number of more than 1,000 submissions to the 7th Annual HollyShorts Film Festival Screenwriting Contest. Updated: 07/18/2020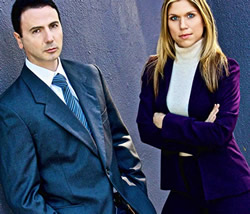 Carlo and Erin Carere are partners in life and in writing. Carlo was born in Naples, and published several novels in Italy before turning his attention to screenwriting. Minneapolis native Erin, meanwhile, was a playwright and singer-songwriter. The couple have been writing together since 2014, and their sci-fi TV pilot Dark Horizons has scored more than a dozen contest placements from some of the best-rated contests on MovieBytes.
Updated: 07/13/2020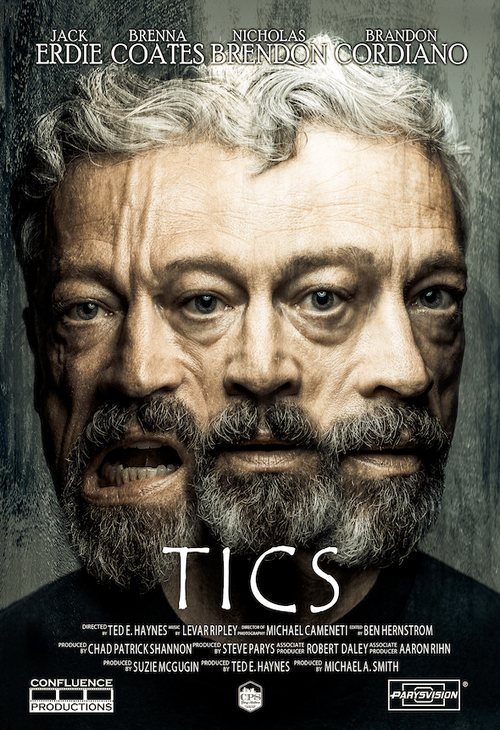 Tics, a short film executive produced by Scriptapalooza's Mark Andrushko, has been winning festival recognition for its unique take on mental illness, the need to ask for and receive help, and the consequences when help isn't received. Scriptapalooza is currently producing shorts and features through a newly launched division of the company. Updated: 07/06/2020
Stowe Story Labs has announced its 2020 Roster of Participants and Mentors for the Stowe Writers' Retreat. The event is typically held at the Timberholm Inn in Vermont, but will be held remotely this year due to the coronavirus crisis. Updated: 07/04/2020
The Screenwriters Network has partnered with literary managers, producers and executives to unearth the next visionary talent in horror. The Top 10 scripts will be read by a star-studded panel of industry judges, with a further combined $5,000 worth of prizes up for grabs including copies of Final Draft screenwriting software, waived entry fees to multiple screenwriting contests, increased rank on Coverfly's The Red List, free subscriptions to on-demand horror streaming service Shudder, and more. Updated: 07/01/2020
Dawn Garcia's The Confidence Men has been named the Winner of the Filmmatic Season 5 Drama Contest. Updated: 07/01/2020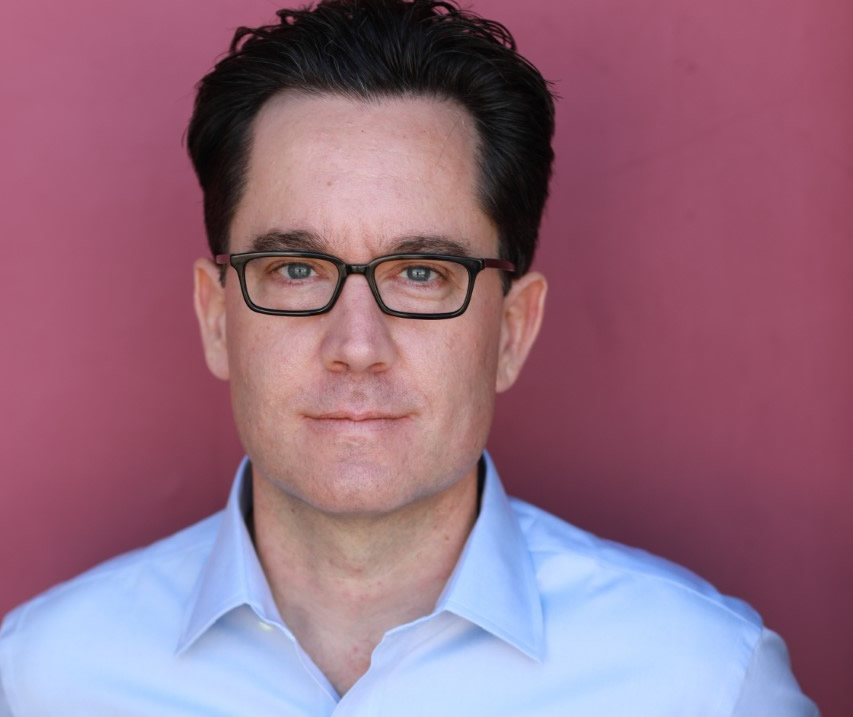 Comedy writer Thomas Leupp was born and raised in Los Angeles, and his sports comedy Tres Banditos was the comedy category winner of the 2019 StoryPros Awards, and a runner-up for the 2019 Inroads Fellowship.
Updated: 06/29/2020
Emerging Screenwriters has named Rachel Thomas-Medwid as the Grand Prize Winner of their 2020 Shoot Your Shorts Screenplay Competition for her script The Influencer. The contest's top 100 finalists have also been announced. Updated: 06/27/2020
CineStory has named 128 quarterfinalists from almost 600 submissions to this year Feature Retreat and Fellowship Competition. Quarterfinalists will be offered any open spots to this year's retreat after the semifinalists, finalists, and winners are invited to attend. Attendees receive three 90-minute one-on-one sessions with CineStory mentors. Attendees also participate in informal rooms run by mentors that cover topics ranging from pitching like a pro to the state of filmmaking in the digital age. Updated: 06/22/2020
Johnny Cruz has been named the Grand Prize Winner of the 13th Annual StoryPros Awards for his script Repair the Carrows. Updated: 06/16/2020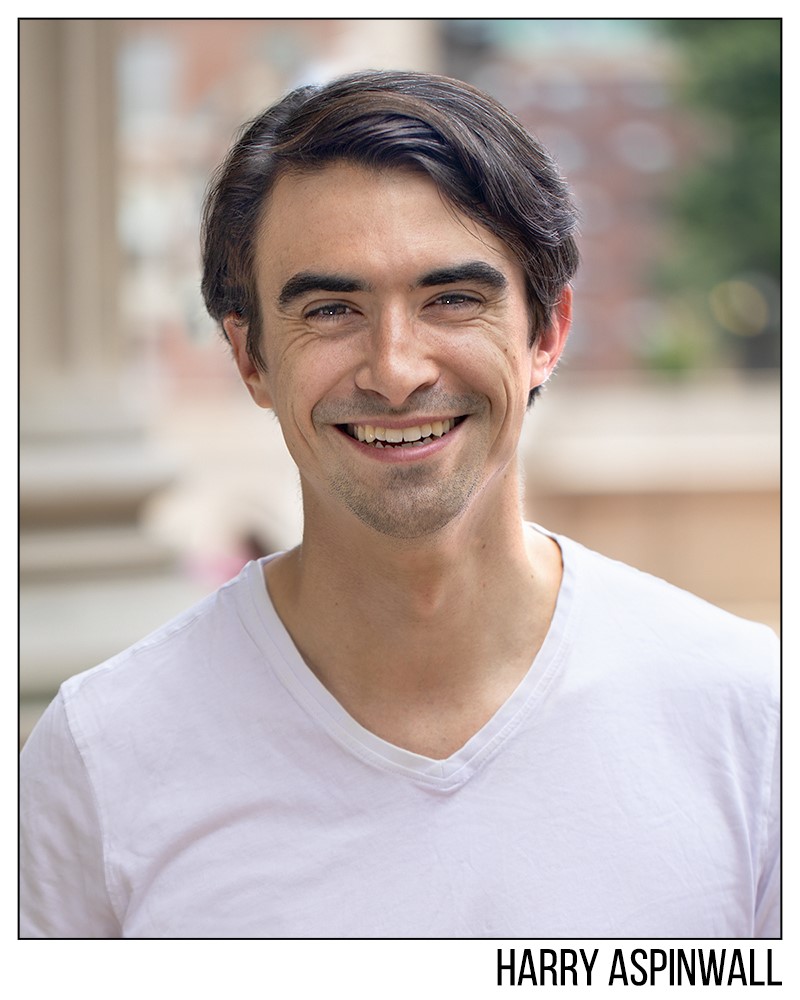 Harry Aspinwall is a writer and actor who grew up in Scotland, but has been living the U.S. - currently Brooklyn - since he was 16. His historical horror script Henrietta was the First Place Winner of the Horror Division of the 2020 Fresh Voices Screenwriting Competition.
Updated: 06/15/2020
Lindiwe Makgalemele's The Town has been named the Grand Prize Winner of the 2020 Shore Scripts Short Film Fund Competition. The script is about a seven year old girl who believes she's responsible for a car break-down in an anonymous South African town. Updated: 06/07/2020
ScreenCraft has announced quarterfinalists from among almost 2,400 submissions to the 2020 ScreenCraft Comedy Screenplay Competition. Updated: 06/04/2020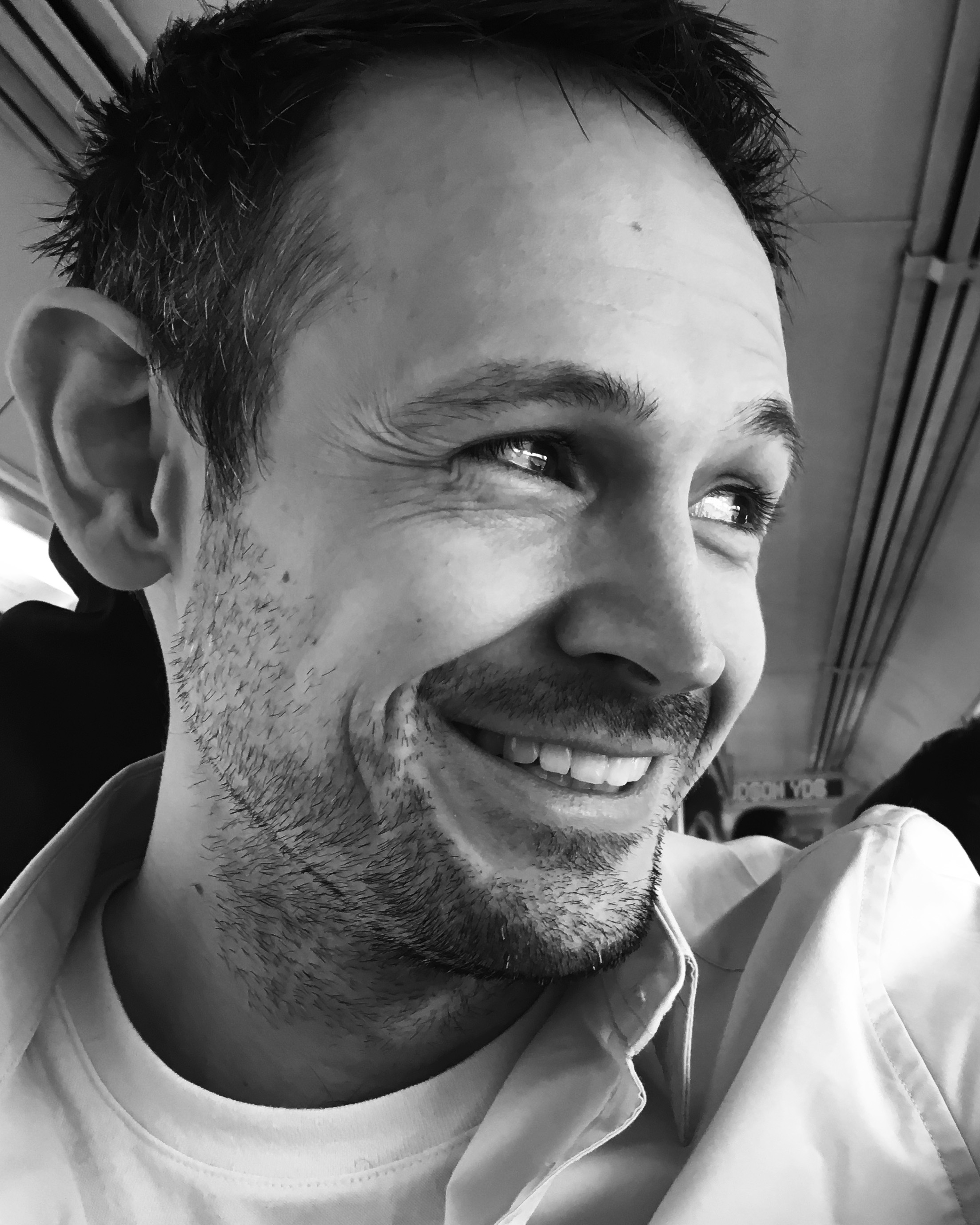 James Gould-Bourne, winner of the 2019 Shore Scripts Short Film Fund Competition, is originally from Manchester, England, but now lives with his wife in Malaysia after four years of living in Lithuania. His debut novel, Bear Necessity, will be published in U.S. on August 4, 2020.
Updated: 06/02/2020
The Inroads Screenwriting Fellowship has named Christopher Byram as their 2020 Fellowship Winner for his gritty period TV pilot, Rednecks. The script is a a brutal tale of the West Virginia Mine Wars of the 1920's, when ordinary miners fought a violent David-versus-Goliath battle for their civil liberties. Updated: 05/27/2020
The Dallas International Film Festival, powered by Capital One, has announced the winners of the "Broaden Your Horizons" screenplay competition, presented by Event Horizon Films. The winners will receive cash prizes, a professional consultation with a high profile writer, a Star Pass for the Dallas International Film Festival and opportunities to pitch their work to industry professionals through Virtual Pitch Fest. The two grand prize winners will also embark on a future Writer's Enrichment Cruise. Updated: 05/27/2020
Shore Scripts has announced their 15 Short Film Fund Finalists for 2020. Winners will be announced on June 6th. Updated: 05/26/2020
Quarterfinalists have been announced in all genres for the 2020 StoryPros Awards. Updated: 05/26/2020
The BlueCat Screenwriting Competition has named Jane Barr and their 2020 Grand Prize Winner for her script, An American Tale. Updated: 05/19/2020
The Austin Film Festival (AFF) has announced the launch of their inaugural Enderby Entertainment Filmmaking Fellowship Award, as well as their inaugural Jury Advisory Program. Updated: 05/18/2020
Save the Cat has announced the 25 semifinalists for their 2020 Save The Cat Screenplay Challenge. Updated: 05/13/2020
The BlueCat Screenwriting Competition has announced their 2020 Feature, TV Pilot, and Short Script finalists. Winners will be announced on May 19th, 2020. Updated: 05/12/2020
Semifinalists have been announced for the 2020 Broaden Your Horizons Screenwriting Competition, sponsored by the Dallas International Film Festival. Updated: 05/01/2020
Quarterfinalists have been announced for the 2020 Broaden Your Horizons Screenwriting Competition, sponsored by the Dallas International Film Festival. Updated: 04/26/2020
The BlueCat Screenwriting Competition has announced their 2020 Feature, TV Pilot, and Short Script semifinalists. Finalists will be announced on May 12th, 2020. Updated: 04/14/2020
The Montana Screenwriting Competition (MTSC) has announced the results of its contest to honor Montana screenwriters and film scripts that highlight Montana locations. In association with the fourth annual Bigfork Independent Film Festival (BIFF), the first MT Screenwriting Competition received submissions of features and short films between November 2019 and February 2020. Updated: 04/14/2020
Priscilla Davies' Romantic-Comedy THE POWER OF THREE has taken top honors at the Fresh Voices Screenplay Competition, scooping up the 1st place Award in the Comedy/ Romantic-Comedy Genre and the Grand Prize Award. A graduate of the New Jersey School of Dramatic Arts acting program, Priscilla toiled as an elementary school teacher in New Jersey before chasing her dreams as an actress and moving to Los Angeles nearly ten years ago. Updated: 04/10/2020
Julia Skikavich and Kevin Bachar have been named the ISA Fast Track Fellows for 2020. Updated: 04/09/2020
Roadmap Writers has named Joey Day Hargrove as the winner of their 2019/2020 Top Tier Competition for her script, Sunny & Hyde. Updated: 04/01/2020
Alex Payne's Deepfake has been name the overall winner of the 2019 Launch Pad Feature Screenwriting Competition. Updated: 03/26/2020
The International Screenwriters' Association has announced their 2020 Fast Track XI semifinalists. Updated: 03/26/2020
The BlueCat Screenwriting Competition has announced their 2020 Feature, TV Pilot, and Short Script quarterfinalists. Semifinalists will be announced on April 14th, 2020. Updated: 03/17/2020
Tony Cammarata and Dillon Magrann-Wells have been announced as the March Selections for LiveRead/LA, which this month - due to the Covid-19 virus - will feature a March 23rd "closed" reading with Industry Insider Sean Woods. Updated: 03/13/2020
Allen Roughton has been named the 1st Place Winner of The Killer Shorts Horror Short Screenplay Competition for his short script AN APPLE A DAY. CJ Whitehead has been named the 2nd Place Winner for THE NO-NO MAN, and Chris Hicks has been named the 3rd Place Winner for THE BUTTER STREET HITCHHIKER. Updated: 03/13/2020
Scriptapalooza has anounced a list of producers/managers who will review the contest's 12 winners and 12 finalists. Updated: 03/10/2020
Austin Film Festival (AFF) has announced that its original interview series, Austin Film Festival's On Story®, will premiere its 10th season nationwide in April 2020 on public television stations across the country. Available in more than 85% of U.S. markets, including New York, Los Angeles, Dallas, San Francisco, Washington, D.C., and Houston, On Story gives viewers an inside look at the creative process behind some of our most popular and beloved movies and television shows. Season 10 features recorded conversations between acclaimed and award-winning screenwriters, TV creators, and filmmakers from the 26th Annual Austin Film Festival & Conference. Updated: 03/03/2020
The Killer Shorts Horror Short Screenplay Competition has announced their 2020 Semi-Finalists, representing approximately the top 5% of all submissions. Updated: 03/01/2020
No Overnight Parking by Megan Swertlow has been named the Grand Prize Winner of the 2020 Shoot Your Sizzle Screenwriting Competition. Updated: 02/25/2020
Scriptapalooza TV has posted video interviews with a number of their 2020 TV contest winners and finalists. Updated: 02/22/2020
The Your Script Produced Screenwriting Contest has announced their second season judges in a two-page spread in the Hollywood Reporter. Updated: 02/20/2020
Tricia Lee's Mother-Daughter has been named the Grand Prize Winner of the 17th Annual American Zoetrope Screenplay Competition. Updated: 02/18/2020
The Killer Shorts Screenplay Competition has announced their 2020 quarterfinalists, the top 100 entries from a total of 765 submissions. Updated: 02/14/2020
Scriptapalooza TV has announced their latest Pilot, Sitcom, Drama and Reality Show contest winners. Updated: 02/14/2020
TVWriter.com has named their 2019 Comedy, Drama, and Special Bonus Award Winners. Updated: 02/10/2020
CoverageInk.com has announced the 12 "considers" from their late 2019 Get Repped Now promotion. These 12 writers submitted screenplays or pilots so effective that they scored a coveted "consider" rating for script from the service. Updated: 02/07/2020
Jai Brandon has been named the winner of The Filmmatic Horror Screenplay Awards for his dark and edgy feature Whispers from the Watchtower, which features the host of a popular skeptic/debunking radio show as he works alongside a reluctant psychic in a hectic last-ditch attempt to find his missing daughter. Updated: 02/06/2020
Texas Poetry, by David Michael Milwee, has been named the Grand Prize Winner of the TrackingB Feature Screenplay Competition. Alessandro M. King's King of Swing and Scott Gatlin's The Stray were named runners-up. Updated: 02/01/2020
Quarterfinalists of the 10th Annual Fresh Voices Screenwriting Competition have been announced, representing the top 353 scripts from 1,400 total submissions. Quarterfinalists can resubmit a revised draft of their script by February 6th, and semifinalists will be announced by March 5, 2020. Updated: 01/29/2020
Scriptapalooza has announced the six industry professionals who will serve as mentors to this year's award winners. Updated: 01/27/2020
Finalists have been announced in the Comedy and Drama categories of the 2019 People's Pilot TV Writing Competition. Updated: 01/27/2020
LiveRead/LA has named Natalie Higdon and Mads Gauger & Christan Mary Leonard as the winners of their next live read, to be held Monday, January 27th at 7.30pm at the Matrix Theatre in West Hollywood. MovieBytes readers are eligible for a $5 discount for the reading and the Q&A afterwards. Updated: 01/17/2020
Tracking Board has announced the 100 Finalists for the 2019 Launch Pad Feature Competition. Updated: 01/16/2020
The People's Pilot has announced their 2019 Comedy and Drama Semifinalists. Updated: 01/13/2020
Updated: 01/11/2020
Cloistered by M Rowan Meyer has been named the Feature/TV Pilot Winner of the 2020 Table Read My Screenplay Competition, with the Grand Prize of a table read to be held in Park City. Utah during the Sundance Film Festival. The Short Script/Web Series winner was The Nebraska Incident by J. Elizabeth Martin. Updated: 01/07/2020
Screenwriting contests are not a one-size-fits-all affair. While there are obvious benefits to winning a huge and prestigious competition like the Nicholl Fellowships, smaller contests can be just as valuable if they hook you up with a judge who wants to option your screenplay, or a manager who wants to represent your work. Updated: 12/31/2019
Semifinalists have been announced for the 2020 Table Read My Screenplay competition, with the winning screenplay to be read in Park City, UT during the 2020 Sundance Film Festival. Updated: 12/20/2019
Survivors: B.S. by Julia Skikavich has been named the winner of the 2019 Emerging Screenwriter Award, and 7 other writers have also been honored for genre-winning scripts. Updated: 12/20/2019
Noah Kloor's Grand Illusions has been named the Overall Winner of the 2019 Launch Pad Pilot Competition for his period drama about a young factory worker longing to escape her difficult life who is drawn inexorably into the glamorous and dangerous world of a touring illusionist and his troupe. Updated: 12/16/2019
Cinestory TV has announced the quarterfinalists in their Original Drama, Comedy and Sci-Fi Categories, and the semifinalists in their Family category. The next round of results will be announced in mid-January. Updated: 12/16/2019
Benjamin Feuer, Brian Golden, and Kate Shenton have been named the 1st Place Winners of the Feature, 1-hour and 1/2-hour TV categories of the 2019 Shore Scripts Screenwriting Competition. Updated: 12/10/2019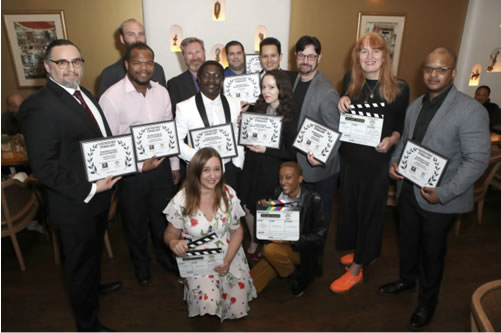 Your script Produced! International Film/TV/Short Screenplay Competition inaugural 2019 Season 1 Awards Dinner in Beverly Hills, CA November 8, 2019. Updated: 12/05/2019
Shore Scripts has announced their Winning Features and TV Pilots. Order of finish among the winning scripts will be announced on December 10th. Updated: 11/25/2019
Ted Campbell, Feature Grand Prize winner and Doval Bacall the financier/producer, have begun developing/preparing the Crime Thriller script "Blue Motel" for pre-production in the first quarter of 2020. Doval Bacall will produce the feature for $250,000 under his Doval Bacall Films LLC Banner. Updated: 11/24/2019
Shore Scripts has announced their 2019 Contest Finalists. Winners will be announced on November 25th. Updated: 11/21/2019
Updated: 11/19/2019
Sheila Shah and Doval Bacall hosted an intimate reception with winners and friends at the Bombay Palace in Beverly Hills.

Updated: 11/18/2019
Write/LA has announced their Grand Prize Winner for 2019. Nick Alverson, Paula Dixon and Clint Williams will come to LA for two days of masterclasses followed by an invite-only Grand Prize Live Read event at Raleigh Studios on December 7, 2019. Updated: 11/15/2019
Taylor Hopkins was the Grand Prize Winner of the 2019 Creative World Awards for his screenplay, Stagecoach Mary, a true story about a hard-drinking, cigar smoking black woman in Montana in 1885, who uses her six shooter and tough as nails attitude to defend a convent of nuns from the perils of the Wild West. Updated: 11/14/2019
The First Law by D.J. McPherson and Jack Christian has been named the Grand Prize Winner of the 2019 Creative Screenwriting Unique Voices Screenwriting Competition. Updated: 11/11/2019
Short Scripts has announced their 2019 Feature and TV Pilot (1/2-hour and 1-hour) semifinalists. Updated: 11/10/2019
2019 Scriptapalooza Fellowship Recipient Paula Dixon talks about the Robert McKee seminar she attended. Updated: 11/08/2019
The Austin Film Festival has announced their 2019 Screenplay Contest Winners. Updated: 11/07/2019
Ted Campbell's Blue Motel has been named the Ultimate Grand Prize Winner in the Feature Film Category of the Your Script Produced Screenwriting Competition. Midlife Drive-Thru, by Iris May & Leia Leia Vogelle, is the Prize Winner in the TV Category.

In related news,
the late Academy Award nominated filmmaker John Singleton will receive the Your Script Produced! Lifetime Achievement Award on Friday, November 8th, at the Season One Awards Dinner at Bombay Palace in Beverly Hills. The screenwriter and producer's daughter, Justice Singleton, will accept the award on his behalf. Updated: 11/07/2019
Avi Glick's Old Dogs and Still Waters has been named the Grand Prize Winner of the 2019 Finish Line Script Competition. Updated: 11/06/2019
Eight finalists have been chosen for the 2019 Write/LA Screenwriting Competition. Three Grand Prize Winners will announced November 15th. Updated: 11/01/2019
Finalists and Semifinalists have been announced for the 2019 NYC Horror Film Festival Screenplay Competition. Updated: 10/31/2019
(Displaying records 1 thru 100 of 109 records)
Results Page: 1 |
2
|