Updated: 07/19/2021
Humanitas has announced the semifinalists for their 2021-22 New Voices Screenwriting Competition.
Upcoming Contest Deadlines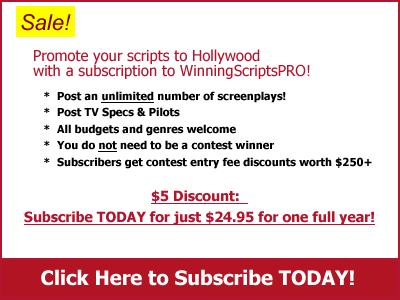 Screenwriting Contest News
Sean Slater has been named the winner of the 2021 Scriptapalooza Fellowship for his script, Long Live John Africa!. [Updated: 07/18/2021]
The Top 5 Feature and 60-Minute Pilots have been announced for the 2021 Save the Cat! Screenplay Challenge. [Updated: 07/14/2021]
Jarrod Lowski's Deepspot has been named the winner of the Scriptapalooza Short Screenplay Competition. [Updated: 07/13/2021]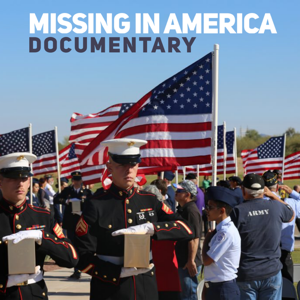 Many Veterans upon their return from the war suffered from post-traumatic stress syndrome, and many died forgotten, their cremains lying unclaimed on basement shelves for decades. This Scriptapalooza produced documentary will bring to light the efforts of one group to find and memorialize them. [Updated: 07/08/2021]
The Golden Script Competition has named their 2021 Feature, TV, and Short Script Competition Winners. [Updated: 07/05/2021]
EL VALS (THE WALTZ), by Alycya Magaña has been named the winner of the Shore Scripts Film Fund $15,000 Grand Prize Production Grant. [Updated: 06/14/2021]
The James Hemmings Story by C. Joab Davis has been named the Wiki Screenplay Contest Winner for May, 2021. The Best TV Pilot and Best Short Script results have also been announced. [Updated: 06/11/2021]
Contest Finalist?
Subscribe to WinningScripts PRO to put your loglines and script excerpts in front of hundreds of industry professionals. From MovieBytes.com, the Internet's #1 site for screenwriting contest info.
WinningScripts: Hollywood's Best Unproduced Screenplays
Writers: Promote your screenplays with a subscription to WinningScripts Pro!
Hollywood
IQ
News, opinions, interviews and more from Hollywood and the screenwriting contest scene.
Screenplay Contest
Deadline Alert
Final Deadlines
(Displaying final deadlines only. Click here to display preliminary deadlines, as well.)
Final:
07/25/2021
WSPro Discount:
No
Extended:
07/25/2021
WSPro Discount:
No
Submit your screenplay contest winners. A FREE service from MovieBytes.
Final:
07/27/2021
WSPro Discount:
No
Extended Final:
07/29/2021
WSPro Discount:
No
:
07/30/2021
WSPro Discount:
No
Final:
07/31/2021
WSPro Discount:
No
Final:
07/31/2021
WSPro Discount:
No
Final :
07/31/2021
WSPro Discount:
$5.00
Extended:
07/31/2021
WSPro Discount:
No
Late:
07/31/2021
WSPro Discount:
No
Extended:
07/31/2021
WSPro Discount:
No
Final:
07/31/2021
WSPro Discount:
No
Final:
08/01/2021
WSPro Discount:
No
Final:
08/02/2021
WSPro Discount:
No
Late:
08/03/2021
WSPro Discount:
No
Final :
08/04/2021
WSPro Discount:
No
Final :
08/05/2021
WSPro Discount:
No
Final:
08/14/2021
WSPro Discount:
No
Final Deadline:
08/15/2021
WSPro Discount:
$5.00
Final:
08/18/2021
WSPro Discount:
No
Final Deadline:
08/20/2021
WSPro Discount:
No
Late:
08/21/2021
WSPro Discount:
$5.00
Extended:
08/28/2021
WSPro Discount:
$5.00
Final:
08/31/2021
WSPro Discount:
No
Final:
08/31/2021
WSPro Discount:
No
Final:
08/31/2021
WSPro Discount:
No
Final:
09/01/2021
WSPro Discount:
No
Final:
09/01/2021
WSPro Discount:
No
Submission:
09/07/2021
WSPro Discount:
No
Final:
09/15/2021
WSPro Discount:
No
Late:
09/15/2021
WSPro Discount:
No
Late:
09/15/2021
WSPro Discount:
No
Final:
09/16/2021
WSPro Discount:
No
Extended:
09/20/2021
WSPro Discount:
No
Trending: Contest Queue
The following screenwriting competitions are the "most queued" upcoming contests on MovieBytes: