Updated: 05/18/2016
ScreenCraft has announced the recipients of their 3rd annual ScreenCraft Screenwriting Fellowship. Presented by Final Draft, the fellowship is designed to advance the careers of talented screenwriters through ongoing consultation and introductions to key entertainment executives and talent representatives.
Screenwriting Contest News
[Updated: 05/20/2016]
[Updated: 05/18/2016]
Filmmaker Shekhar Bassi, named the winner of the Writers and Filmmakers Competition for his film, "NO LOVE LOST", has selected The Invention, by Dennis Hennessey, as the winning screenplay. [Updated: 05/17/2016]
WeScreenplay has announced the Semifinalists for their Diverse Voices Screenplay Competition, which raised $1,437 for the Books for Kids Foundation. [Updated: 05/17/2016]
Wheelman by Jeremy Rush has been named the Feature Script Winner of the Cinequest Screenwriting Competition. Shiva by Vishnu Sekar won the Short Script Competition, and the TV Script Winners were Brooklyn Bus by RJ Marx (60-minutes) and Patient by M. Rowan Meyer (30-minutes). [Updated: 05/16/2016]
Gap Year, by Caroline K. Hill, has been named the winner of the Screenplay Search Screenwriting Competition. [Updated: 05/12/2016]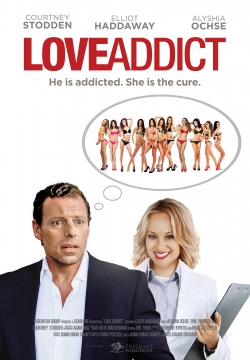 Scriptapalooza's 2006 Grand Prize Winning screenplay, "Can't Live With 'Em" has been produced under the title "Love Addict", and will be released in theaters in 10 U.S. cities on Friday, May 13. [Updated: 05/09/2016]
Filmmaker Shekhar Bassi has been named the winner of the Writers and Filmmakers Competition for his film, "NO LOVE LOST", and will now select the top script from top 10 screenplay submissions. [Updated: 04/27/2016]
An alumnus of Columbia University, where he received his B.A. and M.A., Chuck Griffith studied television directing on the set of HBO's "Six Feet Under" with director Kathy Bates, and the single camera sitcom "Undeclared" on FOX with director Greg Mottola. Chuck also served as a producer for MTV's popular award-winning reality series, "Made" in 2007 and 2008. [Updated: 04/27/2016]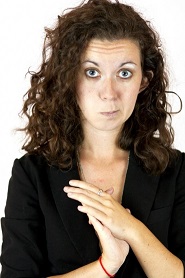 I don't know why you got into the business of writing, of grasping at words to explain the images in your brain, and editing within an inch of your life. For most, it's a kind of call, a transcendent purpose. Otherwise, who would chose to subject themselves to continual criticism, knowing their project will always need more work and never feel up to par? Not to mention the constant struggle to "make it" without anyone really defining what "making it" means, beyond an agent and a job on a show. (And once you get that, there's a whole bevy of problems beyond the wall.)

[Updated: 04/21/2016]
WILDSound has announced its 3 Feature Screenplay Winners for April 2016. [Updated: 04/20/2016]
Partner
Subscribe to
WinningScripts PRO
to put your loglines and script excerpts in front of hundreds of industry professionals. From MovieBytes.com, the Internet's #1 site for screenwriting contest info.
WinningScripts: ScriptLinks
The town was turning in to "Uncle Tom's Cabin." So the newly minted Long Island Horatii tried everything they could to solve it, even if it took murdering their own brother. But the one thing they couldn't do, was claim executive privilege. Although one Father's "cross" could start a war, and there was always at least one night for love, and Sunnygirl.
Author: David Seader
Genre: Drama,Thriller,Action-Adventure
*** A veteran FBI Agent hires and develops a surprising bond with a young internet entrepreneur when he seeks his expertise in a week long rescue of a six year old girl taken hostage in a fall out shelter by a ruthless psychopath. New-Rewrite-It's LETHAL WEAPON, THE SOCIAL NETWORK, with a side of TAKEN.It's a whirlwind, week long rescue, set in New York, Washington DC, and San Francisco.
Author: Janet Caulfield
Genre: Drama,Thriller,Action-Adventure
*** Russian astronaut, thrown out of the space program, hijacks a space taxi going to the International Space Station. An intergalactic, Dangerous Liaisons, time warp, adventure to the future. It's THE MARTIAN collides with GRAVITY, and INTERSTELLAR *** *** It's INTERSTELLAR collides with GRAVITY, and NON-STOP.
Author: janet caulfield
Genre: Thriller,Action-Adventure,Sci-Fi
Confronted with the dilemma of doing nothing or fight, a dedicated nurse takes unprecedented steps.
Author: Patricia Poulos
Genre: Drama,Family
Trembling, a young woman conquers fear and is transcended into the Universe returning with supernatural powers.
Author: Patricia Poulos
Genre: Family,Supernatural
A tug-o-war is waged between God and The Devil for a little earthling The Devil wants for his bride.
Author: Patricia Poulos
Genre: Drama,Thriller,Supernatural
From a nation blinded by unseen forces emerges a fearless warrior.
Author: Patricia Poulos
Genre: Drama,Thriller,Supernatural
Powerful, unaccountable, colluding, stealing, with judiciary in toe they destroy, until a courageous little woman challenges and exposes them.
Author: Patricia Poulos
Genre: Drama,Thriller
A troubled young man seeks peace in protecting a beautiful concert pianist from a murderous tormentor.
Author: Harold Jewell
Genre: Drama,Thriller,Urban
When hired to find heirs to a large will, a lone wolf San Francisco private investigator finds the heirs are being killed by the same assassin that murdered his girlfriend years before, and must decide whether to save the remaining heir, or abandon him to hunt down the assassin.
Author: Russ Meyer
Genre: Drama,Action-Adventure
More WinningScripts ...