Updated: 04/25/2015
The Nashville film Festival has announced the winners of the 2015 Screenwriting Competition. The competition garnered more than 1,350 submissions from all over the world. Finalists and semi-finalists won all-festival passes to attend the festival, network with filmmakers and industry, and attend educational panels and presentations.
MovieBytes News
Watch the TV Pilot and 2 TV Spec Screenplay winner for April 2015. Entire scripts performed by professional actors. [Updated: 04/20/2015]
Watch the winning readings performed by professional actors. [Updated: 04/20/2015]
David Schroeder's Halfway Home has been named the Feature Screenplay Winner of the 2014 Marquee Lights Screenwriting Competition. Boss Girl by Stephen M. Hunt & Peter Mackie was the TV Pilot Winner, and The Importance of Sex Education by L. Elizabeth Powers won the Short Screenplay Contest. [Updated: 04/20/2015]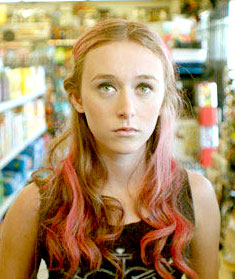 The 2010 PAGE Bronze Prize-winning indie drama SCOUT, written and directed by Laurie Weltz, is slated to premiere on Saturday, April 25, at 8 p.m. at the Newport Beach Film Festival. The movie stars India Ennenga, James Frecheville, Nikki Reed, Tim Guinee, Ellen Burstyn and Danny Glover. [Updated: 04/17/2015]
Mouth by Kimi Howl Lee has been named the $15,000 Feature Length Grand Prize Winner of the 2015 BlueCat Screenwriting Competition. [Updated: 04/16/2015]
The Fresh Voices Screenwriting Competition has named Chris Bowen's Science Fiction entry Travis 6 as their Grand Prize Winner for 2014-15. [Updated: 04/14/2015]
WILDSound has named The Third Bomb, by Phillip Parker, as Feature Screenplay Contest winner for April. [Updated: 04/14/2015]
Six Months of Wonder Woman by Kitty Percy has been named BlueCat $10,000 Short Script Competition winner for 2015. [Updated: 04/09/2015]
WILDsound Festival has announced its April Short Screenplay Winners. [Updated: 04/09/2015]
Butter Side Up by Kitty Percy, has been named the BlueCat Screenplay Competition Cordelia Award Winner, given each year to the best screenplay submitted by a writer residing in the U.K. [Updated: 04/08/2015]
Partner
100 Screenplays
is an innovative contest from Screenplay Festival, a highly rated contest on MovieBytes. We limit this competition to 100 scripts and announce the results within 30 days. No waiting, no mystery, no frustration.
Partner
Subscribe to
WinningScripts PRO
to put your loglines and script excerpts in front of hundreds of industry professionals. From MovieBytes.com, the Internet's #1 site for screenwriting contest info.
WinningScripts: ScriptLinks
A profound teenager encourages a paraplegic model railroader to experience the outside world and even battle for the love of an abused neighbor raising a child all under the watchful thumb of a crotchety landlady.
Author: Robert Ward
Genre: Drama,Fantasy,Romance
When a tough teen outcast sneaks out of the house on Friday night, he noses his way into a world of terror when he discovers his big brother's date is a psycho chick with murderous issues.
Author: Richard Stringham
Genre: Comedy,Thriller,Horror
Grounded and alone with her "sick" old granny in a creepy mansion, a teenage brat suspects perverted stalkers are out to get her when her rich daddy leaves for a dinner date.
Author: Richard Stringham
Genre: Thriller,Horror
Bearing an uncanny resemblance to the mistress of a London-based Chinese Triad boss, an ordinary waitress is trained by MI5 to infiltrate the gang and bring them down.
Author: Suzanne LUTAS
Genre: Thriller
Punched by a girl, chased by a mean dog and pursued by a bully are a few challenges two young brothers must survive while preparing for a race.
Author: john parker
Genre: Comedy,Family
Aaron fights for his life as he runs to a friend for protection after his nephew sends men to kill him.
Author: john parker
Genre: Drama,Action-Adventure
A comedy that's anything but funny.
Author: C. M. Lewis
Genre: Drama
A mentally challenged teen uses a gun to escape a troubled home.
Author: Jamie Sutliff
Genre: Drama
The Institute, a holistic healing retreat run by a charismatic doctor, claims a high success rate of recovery from addictions and mental illness with mind-altering drug therapy. A young woman hired on the staff of the Institute's "Village" on a remote coastal island, begins to suspect something sinister going on. She investigates the doctor's cryptic medical practices, with chilling results.
Author: Anton Diether
Genre: Thriller,Horror
*** It's INTERSTELLAR collides with GRAVITY, and NON STOP *** Russian astronaut, thrown out of the space program, hijacks a space taxi going to the International Space Station. An intergalactic, Dangerous Liaisons, time warp, adventure to the future. *** It's INTERSTELLAR collides with GRAVITY, and NON-STOP.
Author: janet caulfield
Genre: Thriller,Action-Adventure,Sci-Fi
More WinningScripts ...