Updated: 06/28/2015
Script Pipeline has named their 55 semifinalist from a field of more then 3,500 entries.
MovieBytes News
[Updated: 06/28/2015]
Deerly Beloved by Colin Costello has been selected as the Grand Prize Winner of the 2015 ScreenCraft Comedy Screenplay Contest. It's an uproarious, high-energy screenplay that centers on an acerbic e-commerce engineer and top wedding blogger who must scramble to right the ship after her much-hyped, televised wedding is "deer-jacked" by a whitetail buck. [Updated: 06/26/2015]
[Updated: 06/25/2015]
WILDSound has named their June, 2014 Short Screenplay Contest Winners. [Updated: 06/21/2015]
CineStory has named their Contest Finalists for 2015. [Updated: 06/16/2015]
The Grey Wolf by Michelle Daniel has been named the winner of the 8th StoryPros Awards Screenplay Contest. [Updated: 06/16/2015]
Watch the performance reading of the June 2015 Feature Screenplay Winner. [Updated: 06/13/2015]
As part of its year 'round programming, Other Worlds Austin SciFi Film Festival is proud to announce the Austin premiere of THE MIDNIGHT SWIM on July 9 (9:30pm) at the Southwest Theaters Lake Creek 7.Writer/director Sarah Adina Smith will be available after the screening for a Q&A. [Updated: 06/10/2015]
CineStory has named their semifinalists for 2015. As well as being in the running for the grand prize of the CineStory Fellowship, each semifinalist is invited to the CineStory Retreat taking place in Idyllwild, CA, from September 26th-September 29th. [Updated: 06/10/2015]
Finalists have been announced for the 8th Annual StoryPros Awards Screenplay Contest. [Updated: 06/09/2015]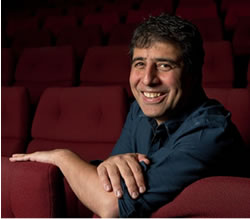 Hossein Amini may not be a household name, but in the business of screenwriting, Hoss as he is known in the industry, is a name both recognized and highly respected. [Updated: 06/03/2015]
Partner
Feature Length Screenplays Short Scripts and Short Stories TV Writing for New and Existing Shows, including Game Shows, Reality or Extreme Shows, Miniseries, MOW, Webisodes, Digital Series, etc.
FilmMakers Int'l Screenwriting Awards
American Gem Short Script & Lit. Festival
1st TV Script Writing Competition
Submit your material today!
Partner
Subscribe to
WinningScripts PRO
to put your loglines and script excerpts in front of hundreds of industry professionals. From MovieBytes.com, the Internet's #1 site for screenwriting contest info.
WinningScripts: ScriptLinks
A disgruntled Manager at the Unemployment office is having a really bad day. First there's the dirty Geese, then the slobs in the parking lot...and to top it off? One of his employee's is feeding them! It's a comedy expressso. A bold blend of "The Office and Seinfield with a shot of "How I met Your Mother."
Author: janet caulfield
Genre: Comedy
Insecure thirteen-year-old Haylee stumbles on her father's affair with her mother's friend, Helen, who has moved in with the family after her home was burglarized. Haylee has a crush on her brother's quirky friend, Bradley, and Haylee's own best friend Brynn has abandoned her to join the popular crowd. And as if that weren't enough, the school's most bullied outcast attaches herself to Haylee as a best buddy.
Author: Linda Boroff
Genre: Comedy,Family
Business student with dreams of Wall Street millions is conned into taking a summer job at a flaky plumbing company.
Author: Linda Boroff
Genre: Comedy,Romantic Comedy
Adulterous young husband facing criminal punishment in medieval Scotland flees into the hideout of the notorious cannibal family.
Author: Linda Boroff
Genre: Thriller,Action-Adventure,Historical
Young Romanian Jewish girl studying to be a doctor and in love with her tutor, becomes caught up in her country's WWII tragedy.
Author: Linda Boroff
Genre: Drama,Thriller,Action-Adventure
At his family's secluded vineyard, a restaurateur must outwit a sociopathic wine expert, solve his father's murder, and rescue his fellow guests, after a tasting event turns into a deadly game of revenge.
Author: Brefni O'Rourke
Genre: Drama,Thriller,Action-Adventure
Baffled by unidentified corpses, including his own doppelganger, a world weary detective with failing eyesight must utilize unique visions into an alternate universe to stop a serial killing cult leader.
Author: Brefni O'Rourke
Genre: Thriller,Fantasy,Horror
*** It's INTERSTELLAR collides with GRAVITY, and NON STOP *** Russian astronaut, thrown out of the space program, hijacks a space taxi going to the International Space Station. An intergalactic, Dangerous Liaisons, time warp, adventure to the future. *** It's INTERSTELLAR collides with GRAVITY, and NON-STOP.
Author: janet caulfield
Genre: Thriller,Action-Adventure,Sci-Fi
In 1890 a young Hawaiian sailor buys a hellish bottle that grants wishes. Based on Robert Louis Stevenson's classic tale, the hero finds wealth, love, despair, and a scorching countdown to his worst nightmare. [Tagline(s): (1) "A penny for your soul?" (2) "Evil brings power ... for a price." (3) "The Imp Rules!"]
Author: Gered Beeby
Genre: Fantasy,Supernatural,Animation
An aged informer who'd been in the Federal Witness Protection Program develops Alzheimer's and bcomes a potential threat to a retired Organized Crime Don who places him on a "hit list" fearing he might reveal a hidden secret that will subject him to prosecution, incarceration and a death sentence.
Author: John J. Maffucci
Genre: Drama,Thriller
More WinningScripts ...