Updated: 12/05/2013
Ok folks, time to talk about this Zach Braff Kickstarter Hatred.

First, a declaration: Believe me, I am no Zach Braff fan. I have never seen an episode of Scrubs, ok? Is he good on that show? Haven't a clue.

Yes, I've seen Garden State. Listen now to the wind that comes from the rise and fall of my shoulders as they shrug. Could give a damn about Garden State. Ain't a film for my generation, does not "speak to me" in any way.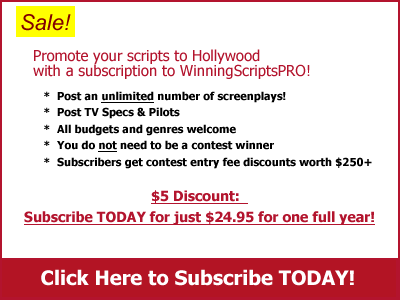 MovieBytes News
The feature-length screenplay The Rose Tree by Angela Berliner was chosen Outstanding Winner of the 2013 Howling Myth Media screenplay contest. [Updated: 12/09/2013]
Finalists have been announced for the 2013 StoryPros International Screenwriting Contest. [Updated: 12/09/2013]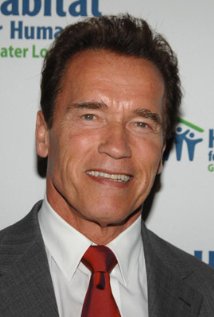 The 2010 PAGE Gold Prize-winning horror script MAGGIE, by John Scott III, has just completed filming in New Orleans. [Updated: 12/02/2013]
StoryPros International has announced their 2013 Semifinalists. [Updated: 12/01/2013]
Restraint by Pete Barry has been named the First Place winner of the October, 2013 MoviePoet.com Short Screenplay Competition. [Updated: 12/01/2013]
The Writers Place (TWP) has announced the finalists for their May 2013 through October 2013 screenplay competition. [Updated: 11/29/2013]
The First Annual 2013 ScreenCraft Screenwriting Fellowship, presented by Celtx, is designed to advance the careers of talented screenwriters through ongoing consultation and introductions to key entertainment industry executives and talent representatives. This is not merely a contest; it is a chance to enter an intensive program meant to foster relationships with industry professionals. [Updated: 11/25/2013]
The Chicago Screenwriters Network has announced their 2013 semifinalists. [Updated: 11/21/2013]
Pride Films and Plays has named Boys In Summer by Dennis Shinners the winner of the 2013 Great Gay Screenplay contest. [Updated: 11/18/2013]
Partner
Subscribe to
WinningScripts PRO
to put your loglines and script excerpts in front of hundreds of industry professionals. From MovieBytes.com, the Internet's #1 site for screenwriting contest info.
WinningScripts: ScriptLinks
A young maiden who grew up hidden in the woods must find her father the king to save the kingdom from doom – His twin sister and self-appointed Sorceress Queen who banished him almost 18 years ago uses all her powers to prevent a successful journey.
Author: Maria Lennon
Genre: Fantasy,Family
A lost nuclear bomb is found on a stranded ship heading for the Gulf of Mexico.
Author: David J Schroeder
Genre: Drama,Thriller,Action-Adventure
A disabled germophobic scholar, a Black/Swedish hip-hop poet, a multiple personality John Doe, and a martial arts Asian Mensa chick want to collect a $10 million court settlement for their 'Big Idea' - a telephone condom. Winner of 1 'Best Screenplay' award, 1 'Best Dialogue' award.
Author: David Schroeder
Genre: Comedy,Urban
A paralyzed young man's broken spirit and intellectual pride is challenged as a live-in supervisor in a halfway house for the mentally disabled. Winner of 12 'Best Screenplay' awards. #1 on the MovieBytes.com feature Drama & Family 'Winning Lists.'
Author: David J Schroeder
Genre: Drama,Comedy,Family
A bright, lonely teenager learns about love and loss while taking a summer job at a flower shop.
Author: Chuck McClelland
Genre: Drama,Comedy
A monk crusades to change abusive practices at his order's reform school.
Author: Chuck McClelland
Genre: Drama
A teen suffers the scorn of friends, school, and church when she claims to see a vision in a city park.
Author: Chuck McClelland
Genre: Drama,Comedy
A young goldfinch must find the courage to challenge a bird of prey if he is to earn his gold wings.
Author: Chuck McClelland
Genre: Family,Animation
A teen on probation gets lured into using an old woman's flower shop where he works as a front for drug trafficking.
Author: Chuck McClelland
Genre: Drama,Urban
In helping a beautiful woman escape a vengeful mob boss, a young stockbroker becomes entangled in a web of deceit, murder, and revenge.
Author: Chuck McClelland
Genre: Thriller,Action-Adventure,Romance
More WinningScripts ...